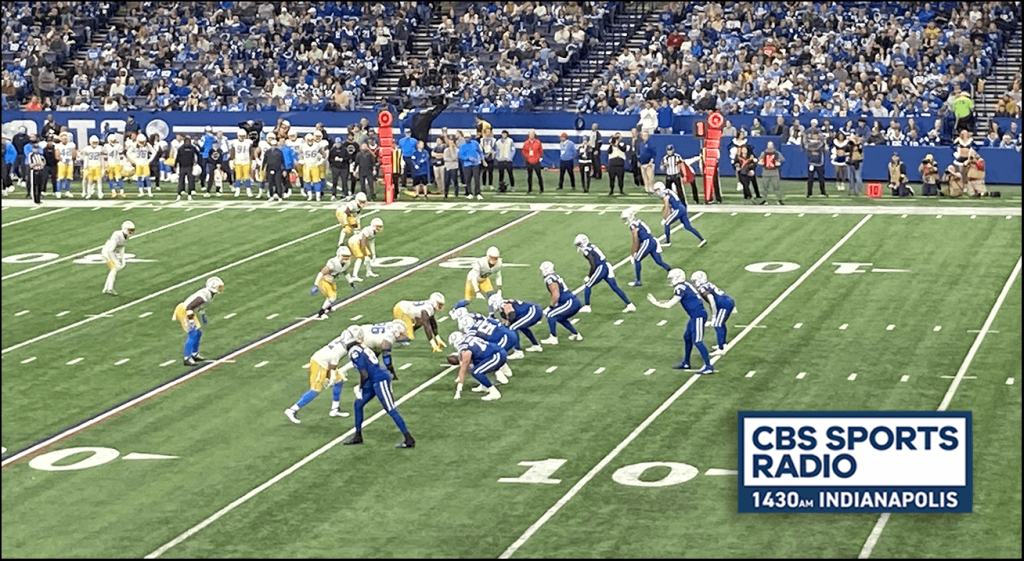 It was a productive three days for the Indianapolis Colts with the 2023 NFL Draft officially in the books. While the spotlight was primarily on Anthony Richardson, the team also did an adequate job addressing needs on both sides of the ball.
After quarterback, the biggest positional gap was cornerback, among other areas, and the Colts left nothing on the table. Indy placed a heavier emphasis on athleticism than most teams, but like all drafts only time will tell if this strategy pays off.
Selecting 12 players, this was the Colts' busiest weekend since the draft was shortened to seven rounds in 1994. Let's take a closer look at where each new Colt could fit in this season.
Round 1, 4th overall: Anthony Richardson, Quarterback
Taking over Florida's starting job this past season, Richardson posted an impressive 2,549 yards to go along with 17 touchdowns. With limited experience from just 13 collegiate starts, optimism is still high for this Colts team in need of a franchise quarterback.
Owner Jim Irsay anticipates the 20-year-old to start the season, but general manager Chris Ballard has set proper expectations. And of course, head coach Shane Steichen will make the final call as Richardson competes with Gardner Minshew later this summer.
Round 2, 44th overall: Julius Brents, Cornerback
An Indianapolis native, Brents was a standout star at Warren Central High School. He initially played at Iowa before transferring to Kansas State. In 2022, he led the Wildcats with four interceptions and 45 tackles.
He'll fit seamlessly into defensive coordinator Gus Bradley's system. As we'll see throughout this draft, the Colts are renovating its cornerback room and Brents could spearhead this overhaul.
Round 3, 79th overall: Josh Downs, Wide Receiver
One of the most efficient route runners in this year's draft. Downs posted 2,483 receiving yards and 202 receptions during his three years at UNC, ranking him third and fourth all-time in Tarheel history, respectively.
Although smaller than Michael Pittman Jr. and Alec Pierce, Downs could be an alluring target for Anthony Richardson. Especially as the Colts have yet to establish a true number one receiver to fill the shoes of T.Y. Hilton.
Round 4, 106th overall: Blake Freeland, Offensive Tackle
Freeland's athleticism was just too good for the Colts to pass up. Earning third-team Associated Press All-American honors at BYU his senior year, he started in all 13 games for the Cougars this past season.
Despite currently having the highest paid offensive line in the NFL, the Colts still need help in this area. Having proven himself to play at both left and right tackle, Freeland brings tremendous versatility to the table.
Round 4, 110th overall: Adetomiwa Adebawore, Defensive Tackle
Leading Northwestern with five sacks in 2022, Adebawore also posted 38 tackles along with two forced fumbles. He was named third team All-Big Ten and represented the Wildcats in the 2023 Senior Bowl.
With an impressive Combine performance (weighing in at 282 pounds and running a 4.49 forty-yard dash), Adebawore should be an impactful addition rotating throughout the Colts' defensive line.
Round 5, 138th overall: Darius Rush, Cornerback
Rush transitioned to a defensive back after originally starting out as a wide receiver at South Carolina. He finished his senior year with 38 tackles, two interceptions, and nine defended passes.
Just like Brents taken three rounds before him, both cornerbacks bring much needed height and skill to Indianapolis, with this selection providing more stability at the position.
Round 5, 158th overall: Daniel Scott, Safety
With six seasons under his belt at Cal, Scott recorded 85 tackles, three interceptions, and two forced fumbles last season. He also earned honorable mention All-Pac-12 Conference honors.
It's more likely we'll see Scott start out on special teams, but with Julian Blackmon possibly becoming an unrestricted free agent after 2023, this is a wise and proactive pick.
Round 5, 162nd overall: Will Mallory, Tight End
The fastest tight end in this year's Combine (4.54 forty-yard dash), Mallory was a Second-Team All-ACC selection this past season for Miami. He also set career-highs with 42 receptions and 538 receiving yards.
The grandson of legendary IU football coach Bill Mallory, he'll be competing in a crowded tight end room, but his passing game threat could help set him apart from Kylen Granson and Jelani Woods.
Round 5, 176th overall: Evan Hull, Running Back
Hull led Northwestern in rushing with 913 yards and five touchdowns this past season. In 2021, ​​he was an honorable mention All-Big Ten Conference selection.
The Colts have needed a pass-catching running back ever since trading away Nyheim Hines. With 88 combined receptions junior and senior year, Hull could very well fill this void. Meanwhile, Jonathan Taylor should continue seeing the majority of carries.
Round 6, 211th overall: Titus Leo, Defensive End
Under the radar compared to other prospects, the Wagner Seahawks product could be an absolute sleeper. Leo was twice named Northeast Conference Defensive Player of the Year.
His collegiate resumé of five seasons at linebacker with 234 tackles should be helpful for Gus Bradley. More likely, though, Leo would initially find playing time on special teams.
Round 7, 221st overall: Jaylon Jones, Cornerback
After taking only two cornerbacks in the past five drafts, Indianapolis selected three this past weekend. Jones started in 32 games during his three seasons at Texas A&M to go along with 98 tackles, three interceptions, and a fumble recovery.
With stints also at safety, Jones brings adaptability that could also translate to a role on special teams, at least starting out.
Round 7, 236th overall: Jake Witt, Offensive Tackle
Measuring six foot seven and weighing in at 307 pounds, Witt was originally a basketball player at Michigan Tech before transferring to Northern Michigan to play football.
His limited experience at tackle makes him more of a developmental project, but could pay off given the reinforcements Indianapolis needs on the O-line.
_
With training camp less than 100 days away, this talented dozen will have time to prepare and train ahead of competing for a roster spot.
Sporting a new head coach and quarterback, the Colts have warranted optimism heading into this season. The future is looking brighter every day closer to late July.