WEEKDAYS 6AM-10AM
Listen to Maggie & Perloff on Indy's Sports Ticket 1430 AM – WXNT, 99.5 HD2 FM, and stream on our mobile app.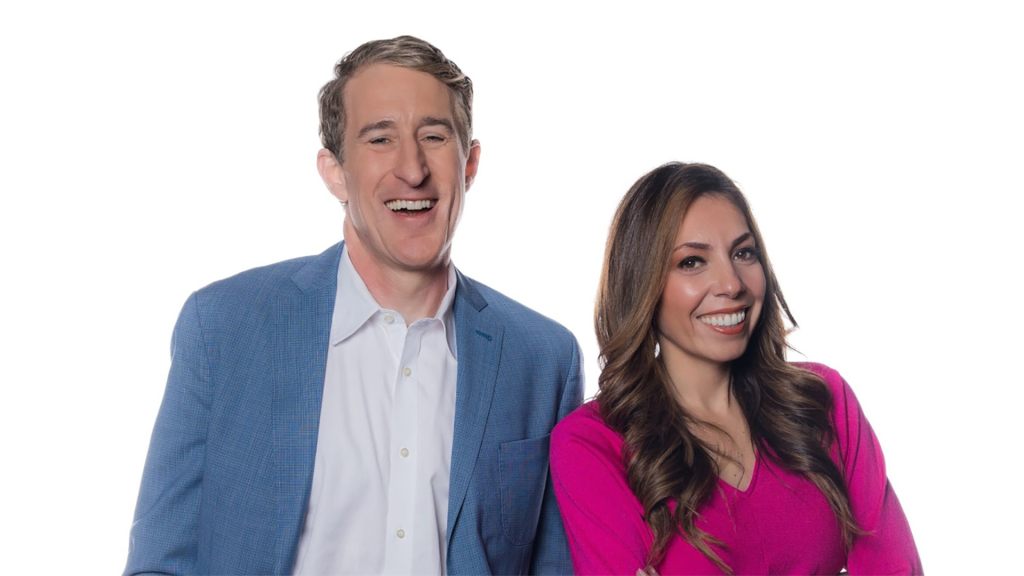 Each weekday, Maggie Gray and Andrew Perloff deliver a must-listen program covering the latest top stories in sports.
Maggie Gray:
The move marks a return to CBS Sports Radio for Maggie Gray, who co-hosted a Saturday morning show from 2013 to 2018. She has most recently served as a midday show co-host for WFAN 101.9 FM / 660 AM (WFAN-FM/AM) in New York since 2018. Gray is also an analyst for SNY, appearing on Baseball Night in New York. Prior to WFAN and CBS Sports Radio, Gray spent eight years at Sports Illustrated, hosting the daily digital talk show "SI NOW" on SI.com and reporting from marquee sports events throughout the country. Prior to Sports Illustrated, Gray worked for MLB.com NBA TV, and MSG Network.
Andrew Perloff:
Andrew "McLovin" Perloff joins CBS Sports Radio after serving as an on-air personality for the television and radio sports talk program "The Dan Patrick Show" since 2009. Known for his humor and "Against the Grain" sports takes, Perloff helped the show earn four sports Emmy nominations from 2017 to 2020. Before joining "The Dan Patrick Show," Perloff was an editor and contributing writer at Sports Illustrated and SportsIllustrated.com. He has also written or co-written magazine stories, books and television shows and co-hosted his own weekend show at NBC Sports Radio from 2016 to 2019.