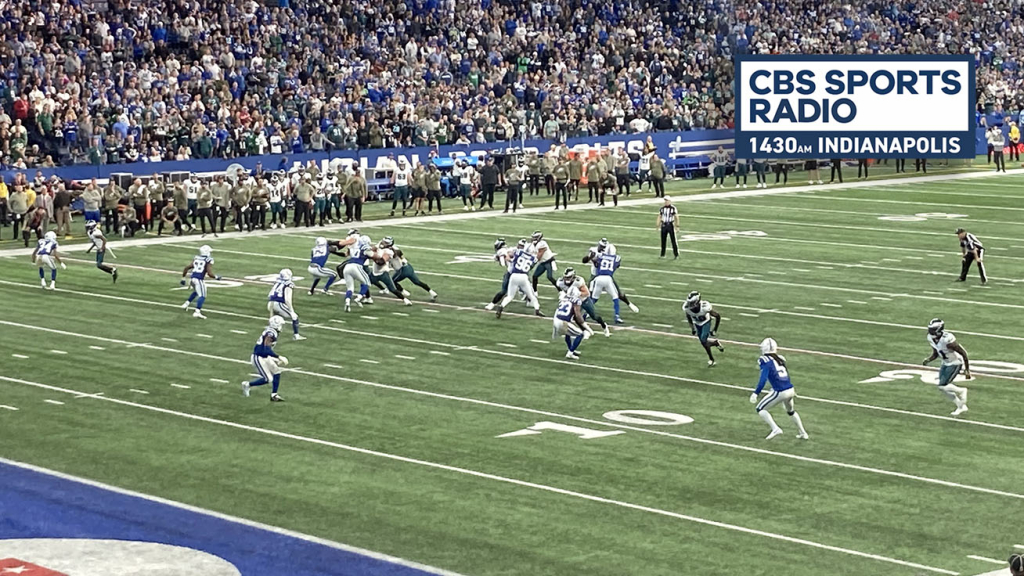 With training camp just over two months away, the Indianapolis Colts now know when and where it will play each of its opponents this season. Only winning four games last year, a fresh slate is much welcomed with new head coach Shane Steichen and rookie quarterback Anthony Richardson.
There should be no shortage of storylines carried over from last month's draft, as Richardson is anticipated to face off against rookie quarterbacks Bryce Young (week 9 at Carolina) and C.J. Stroud (weeks 2 and 18 versus Houston).
Depending on how things shake out in Tennessee's quarterback room, we could see Richardson play Will Levis, which would be a rematch of last September's Florida vs. Kentucky game where Levis beat Richardson 26-16.
Indianapolis will begin its season at home hosting Jacksonville. The Colts will be looking to snap its opening week skid, as the team is 0-8-1 in week 1 dating back to 2014.
This season, the Colts will make its eleventh trip back to Baltimore since the franchise's relocation nearly four decades ago. It's been since 2009, however, since Indianapolis has been victorious on the road versus the Ravens.
Based on where each team finished last season, the Colts' strength of schedule is ranked fourth easiest. This doesn't significantly forecast anything, though, as last year the Philadelphia Eagles (14-3) had the second hardest anticipated schedule, while the Los Angeles Rams' (5-12) schedule was predicted as second easiest.
Speaking of which, the Colts will host the Rams during week 4, in which it will look to claim its first victory since the team moved back out west (0-2). Although Indy has yet to play at Los Angeles' SoFi Stadium, this season the Colts will travel to Atlanta on Christmas Eve and play its first game at Mercedes-Benz Stadium, which opened back in 2017.
In week 8, the NOLA curse will look to be broken when the Saints visit Indianapolis. The Colts are currently riding a four-game losing streak against New Orleans dating back to Super Bowl XLIV.
As of now, the Colts have zero primetime games, but the team will have the special opportunity of playing in Europe for just the second time in franchise history. On November 12th, the Colts will battle the New England Patriots in Frankfurt, Germany as part of the NFL's International Series.
The league did leave week 14's home game versus Pittsburgh open with no set date or time, meaning it could be flexed to a coveted time slot. Otherwise, this may be the first Colts season in 24 years with no night game.
Later in week 14, the Colts will head just 100 miles down the road to Cincinnati and take on the Bengals, marking the second time facing off against Joe Burrow, whom Indianapolis was victorious against three seasons ago during his rookie year.
One streak that will stay intact is playing the Raiders, a home game which comes on the final day of 2023. This season will be the sixth consecutive matchup between both teams, in which Indianapolis holds a 3-2 upper hand.
This time of year brings hope and optimism for all 32 teams. For the Colts, especially, it begins a highly anticipated era. Regardless of what lies ahead this season, Indianapolis undoubtedly is dialed in and focused. Much more compared to recent offseasons.
__
2023 COLTS SCHEDULE:
Week 1, September 10th vs. Jacksonville Jaguars
Week 2, September 17th @ Houston Texans
Week 3, September 24th @ Baltimore Ravens
Week 4, October 1st vs. Los Angeles Rams
Week 5, October 8th vs. Tennessee Titans
Week 6, October 15th @ Jacksonville Jaguars
Week 7, October 22nd vs. Cleveland Browns
Week 8, October 29th vs. New Orleans Saints
Week 9, November 5th @ Carolina Panthers
Week 10, November 12th @ New England Patriots (Frankfurt)
Week 11, BYE
Week 12, November 26th vs. Tampa Bay Buccaneers
Week 13, December 3rd @ Tennessee Titans
Week 14, December 10th @ Cincinnati Bengals
Week 15, TBD vs. Pittsburgh Steelers
Week 16, December 24th @ Atlanta Falcons
Week 17, December 31st vs. Las Vegas Raiders
Week 18, TBD vs. Houston Texans