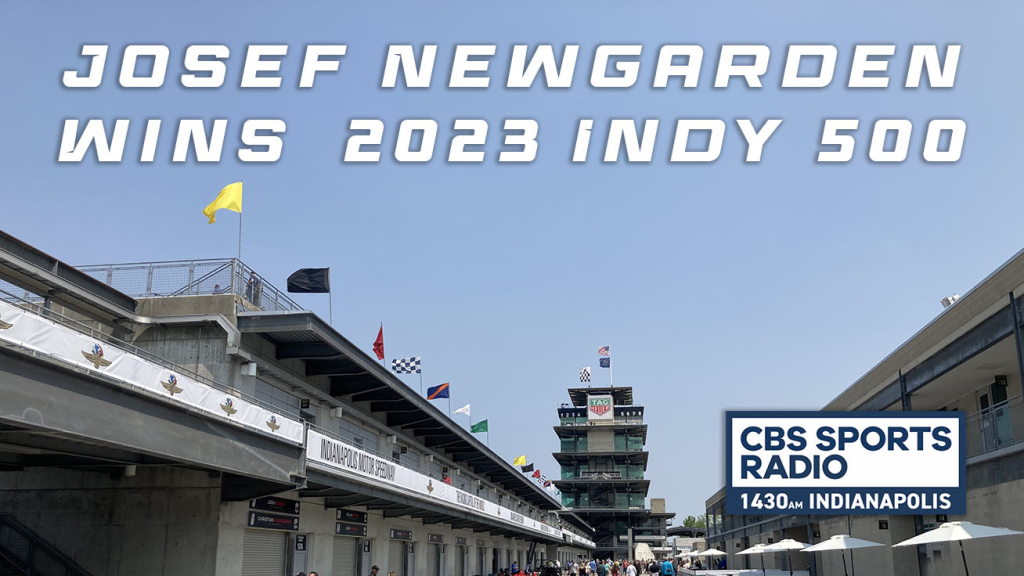 With three crashes in the final 16 laps, the 107th running of the Indianapolis 500 came to a climactic finish. As Marcus Ericsson was on the brink of capturing back-to-back titles for the first time in 21 years, it was Josef Newgarden who came out victorious.
A hectic highlight was Felix Rosenqvist spinning and losing control on lap 184. Kyle Kirkwood clipped him and slammed into the wall, sending one of his tires flying into the stands. Fortunately, neither drivers nor any spectators were injured.
Just a few laps later, Pato O'Ward, Simon Pagenaud, and Agustin Canapino were also involved in a crash causing another red flag. For O'Ward, it was a devastating end to the day after getting squeezed out attempting to retake the lead from Ericsson and Newgarden.
As only four laps remained, another red flag came, this time involving Benjamin Pedersen, Ed Carpenter, and Graham Rahal, who suffered multiple misfortunes yesterday. At this point Ericsson regained the lead ahead of what would be the race's final restart.
Coming down to a thrilling 2.5 mile shootout, Newgarden was able to catch back up to Ericsson and propel past him and never look back after the final two turns. After crossing the finish line, Newgarden proceeded through the fence into the crowd to celebrate with spectators before enjoying his bottle of milk and kissing the bricks.
For Newgarden, it was a long time coming and well deserved. Although a two-time IndyCar champion, the 32-year-old Nashville native was 0-11 heading into Sunday's race.
It's hard not to feel the disappointment for defending champion Marcus Ericsson, who still had an impressive performance. Understandably, the Swedish driver criticized the decision on the race's final red flag. This was the ninth time in the event's history last year's winner finished runner-up.
Although initially on pace to be the fastest Sunday in Indy 500 history, the commotion and three red flags that ensued during the final 16 laps dictated otherwise.
For Newgarden, his twelfth appearance makes him the most experienced first-time champion since Tony Kanaan 10 years ago, and the most experienced American in over 60 years when Sam Hanks won in 1957.
As May comes to a close, the tradition and spirit of the Greatest Spectacle in Racing has never been more alive. Circle City is already counting down the months until the 108th running of the Indy 500 makes its return next year.
__