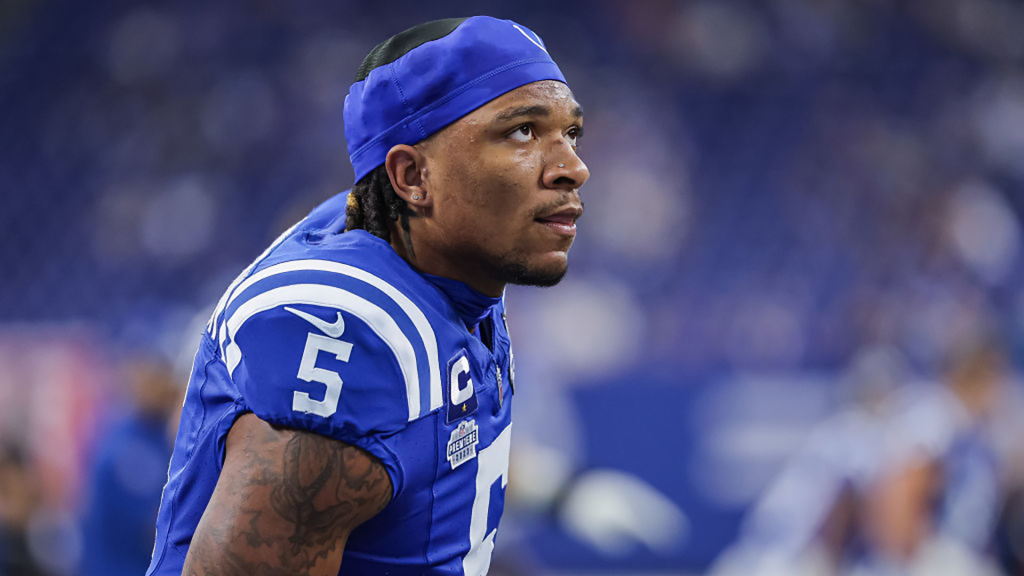 Another season opener, another Colts loss. Yet, it doesn't feel as discouraging compared to seasons past. As Indianapolis fell to Jacksonville 31-21 Sunday afternoon at Lucas Oil Stadium, there were still flashes of brilliance and promise as the season just begins.
Richardson Is As Advertised, But Needs To Learn To Slide
As the Colts opened the game with the ball, Richardson got right down to business. He began his NFL career with a completion to fellow draft classmate Josh Downs, who emerged early as one of his favorite targets.
Trailing 7-0 ten minutes into the game, Richardson led the Colts down the field before scoring his first NFL touchdown, a rush from the 2-yard line to open the second quarter.
Richardson's first career touchdown pass in the third quarter, a 39-yard screen to Michael Pittman Jr., kept the Colts alive well into the second half.
The Colts may have very well found its leader to command this team just based on the initial sample size of Richardson's sound decision making Sunday afternoon.
Richardson did leave the game with 59 seconds left after diving for the goal line, being replaced by backup Gardner Minshew. He also was roughed up early in the first quarter on a rush, seen limping a couple of plays after.
Head coach Shane Steichen confirmed after the game that Richardson is okay.
Steichen's Bringing His Philly Specials
There's a reason the Colts continually lose its season opener, granted you can't place the full blame on Steichen for today's loss.
Compared to any other week 1 from the past decade (the Colts haven't won a season opener since 2013), Steichen may prove to be the best head coach hire decision in the past two decades, but only time will tell.
Was it dire to go for it on fourth down only trailing by three, with a defense that'd been holding its own up until that point? Not really, but it's clear Steichen loves to live dangerously in those situations and is carrying over that energy from the City of Brotherly Love.
Steichen's play calling was much better in the first half. His clock management and third down decisions, let alone neglecting to opt for a field goal when the Colts still needed two scores, poses a lot of questions and warranted concern.
This Defense Can Hang
A pleasant surprise of the day came from the other side of the ball, as the Colts defense was nearly exceptional through the first three quarters.
One of the game's biggest highlights was a DeForest Buckner monstrous hit on Trevor Lawrence, followed up by returning a fumble for a go-ahead 26-yard touchdown.
Something you don't see everyday:
Don't mind us, we'll be taking this.

📺 FOX pic.twitter.com/b3a8we0MNX

— Indianapolis Colts (@Colts) September 10, 2023
After a costly interception by Richardson in the final five minutes of the game, Indianapolis' defense was nearly gassed as Travis Etienne Jr. ran for a 26-yard touchdown to give the Jags a 10-point lead. The Colts were never able to recover.
__
While the Colts are desperately thin at running back with Jonathan Taylor out until at least week 5 amid varying trade talks, this team still has some swagger.
Following four consecutive seasons of band-aids at the quarterback position, this team feels fresh and rejuvenated with a new identity. We've only scratched the surface, but you have to feel fairly optimistic.
Ultimately, the road to the AFC South still goes through Jacksonville, but with another divisional matchup down in Houston next weekend, you have to like Indy's chances of rebounding back to a 1-1 record.
Follows @bretttalksfast on twitter