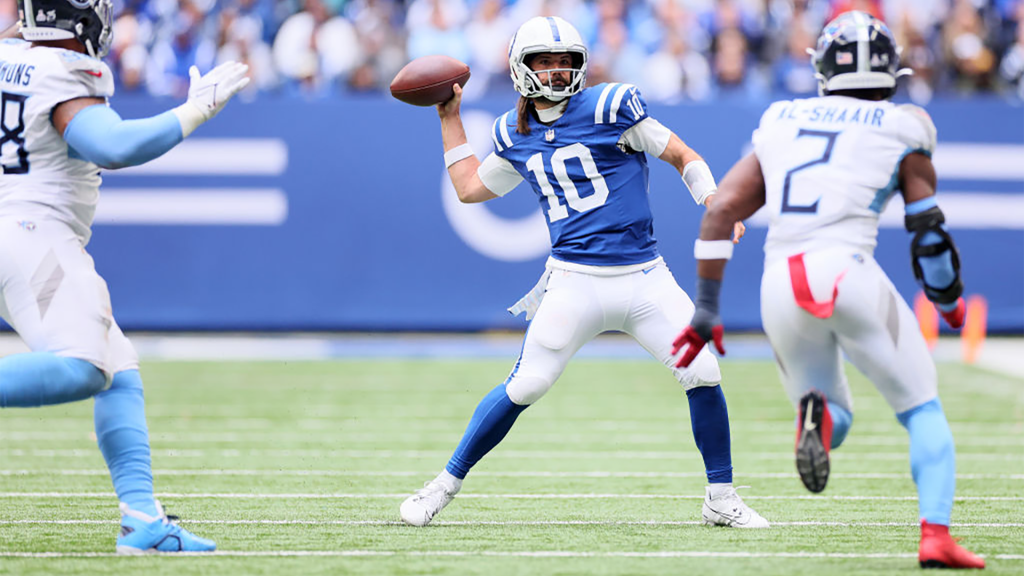 All things considered, the Colts are proving so far to be a much more competitive team than most expected as the regular season approaches two months.
Despite multiple injuries on both sides of the ball, including rookie quarterback Anthony Richardson who underwent successful surgery and is done for the year, Indy is hanging around. How much longer, though, remains to be determined.
Although one door closed with Richardson's rookie campaign officially over, another opened with the three-year, $42 million contract extension signed by running back Jonathan Taylor. While it was likely inked sooner than owner Jim Irsay and general manager Chris Ballard probably anticipated, it's a positive, reinforcing sign that this team is serious about being competitive for years to come.
As head coach Shane Steichen has gradually reintroduced Taylor to the backfield, we may see much more carries for the 24-year old this weekend compared to the past three weeks as fellow back Zack Moss deals with multiple injuries.
The Colts currently lead the AFC South in total points scored with 178. That also puts them fourth overall in the conference, tied with the Kansas City Chiefs. It's also better than 14 of the 16 teams in the NFC.
This team can compete.
Yet, the Colts have dropped two consecutive games since losing Richardson in Week 5 and will look to Gardner Minshew to lead the way the rest of the season. The setback, though, likely won't have a major impact on how Indianapolis will approach the NFL trade deadline come October 31st.
There's an abundance of reasons why the Colts could be sellers approaching Tuesday, but this isn't like seasons past. Shane Steichen is only scratching the surface in terms of on field play and solidifying a true team culture inside the locker room. The measure of success from this season won't be determined solely by a playoff berth or certain amount of wins.
If anything, Indianapolis could very well be buyers ahead of Halloween as the team looks to fill depth at cornerback with rookie JuJu Brents still sidelined, possibly for several weeks.
As some teams have already forged a predictable path less than eight weeks into the season, the door remains wide open for the Colts to stay competitive.
After New Orleans visits Lucas Oil Stadium for the first time since 2015, the matchups Indianapolis has in the weeks following are optimistically ideal. Road games against Carolina, New England (in Germany), and Tennessee are a perfect temperature check to find out the longevity of this team's competitiveness for the remainder of the season.
Although the Jacksonville Jaguars are ripe for breaking away with the AFC South's lead and never looking back the rest of the season, contender talk remains warranted for this Colts team so far in 2023. At least for now.