WEEKDAYS 2AM-6AM
Listen to After Hours with Amy Lawrence on Indy's Sports Ticket 1430 AM – WXNT, 99.5 HD2 FM, and stream on our mobile app.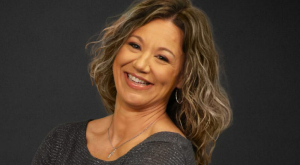 A well-traveled veteran and pioneer of sports radio and television, Amy Lawrence is the host of CBS Sports Radio's late-night program, "After Hours with Amy Lawrence."
Prior to joining CBS in January 2013, Lawrence spent nine years at ESPN Radio where she was the only regular female host. Local radio stops include Providence, RI; Lebanon, NH; Rochester, NY; and Oklahoma City, OK, where she was the first female in state history to pilot her own sports radio talk show. Lawrence has handled basketball play-by-play and color duties for various radio and TV outlets over the past 15 years, and served as the voice of University of Hartford women's hoop for six seasons (2008-14). She recently called her first two games on the Westwood One Radio Network, including an NCAA Tournament Regional Final.
She graduated from Messiah College with bachelor's degrees in Communications & Accounting, before earning her master's degree in TV & Radio from Syracuse University. Lawrence was recently honored as one of The 100 Most Important Sports Talk Radio Hosts in America by Talkers Magazine for 2015, and was the only female personality to make the list. She is a native of Concord, NH, and currently resides in New Jersey.